Cartelux empowers automotive companies. It's an intuitive platform that unlocks teams to create, amplify and measure digital campaigns at the highest professional level. Of course, no two retail networks are the same, so Cartelux is designed to be highly customisable, regardless of a company's retail model, technical sophistication or agency landscape. Once onboarded, teams can use Cartelux to create professional, branded and hyper-local digital marketing campaigns in just 60 seconds.
Cartelux uploads your creative, video and display assets to the Cartelux platform, which is then made available to your retail network.
Your retail network is empowered to personalise and localise these assets for all campaigns, from product to aftersales to financial services. The whole process takes just 60 seconds.
Cartelux enables all your teams to move quickly without sacrificing quality. By automating media buy, vast integrations, asset localisation and approval processes, teams can create effective omnichannel campaigns in just a few clicks. Campaign analytics and network performance is visible 24/7.
What Ford achieved with Cartelux
Testimonial video: ASTON MARTIN
Testimonial video: ASTON MARTIN
"In a mere 6 months, we've implemented and deployed the Cartelux Adtech solution. This enables our Global network to effortlessly launch 60-second Google Ads campaigns, yielding unparalleled results while maintaining complete control over brand assets and messaging."
OLIVIER SUCHARD, GLOBAL HEAD OF DIGITAL AND MARKETING PERFORMANCE
Case study: Ford
Leading digital transformation from Ford's ASEAN innovation hub.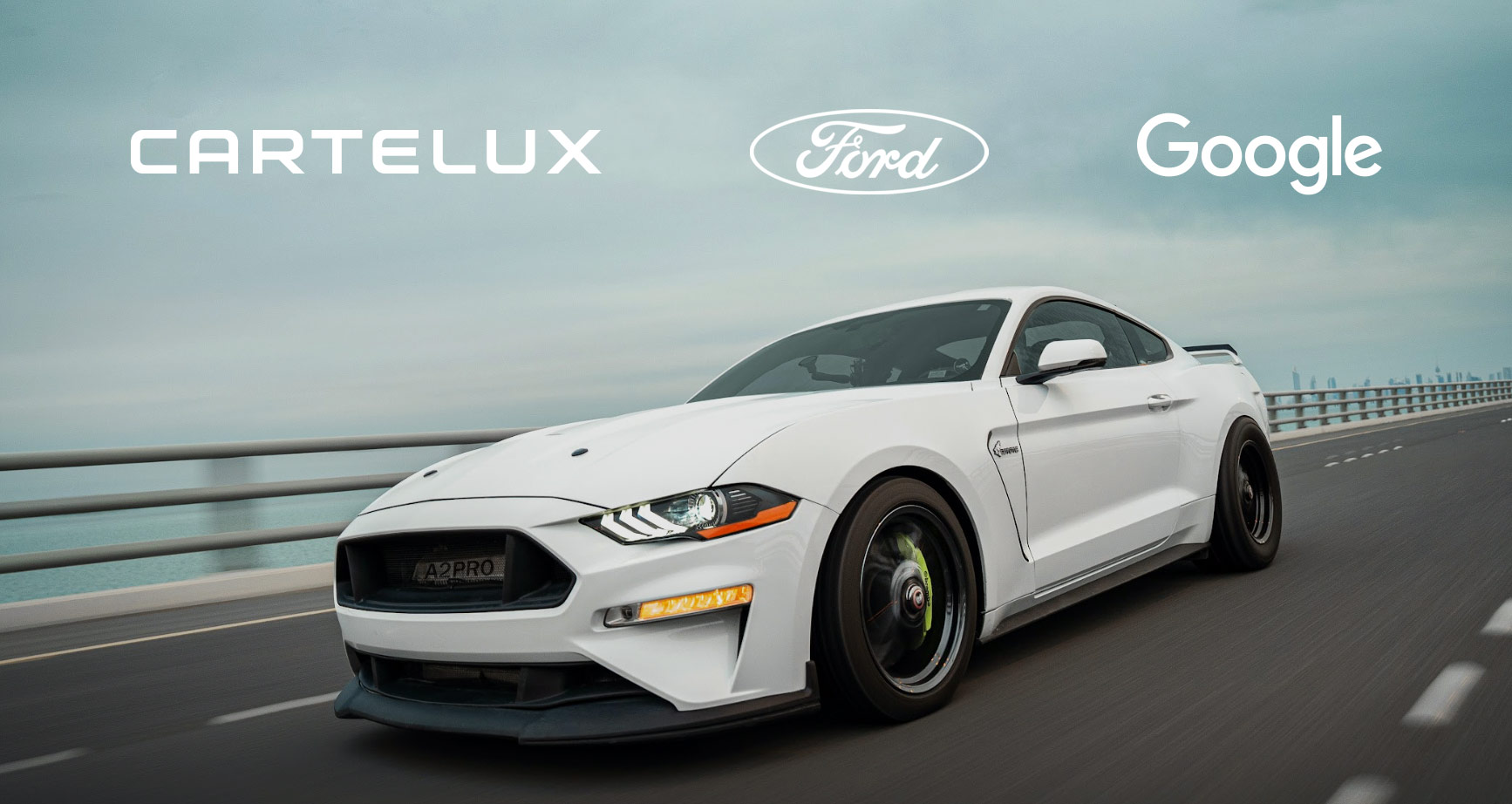 CHALLENGE
Ford ASEAN's priority and challenge was ensuring an always-on online presence. While Ford's global teams and national sales centres adopted this change quickly, digitalisation across dealerships remained scattered. Even though search, video and display ads were delivering great results at a global level, setting up a local campaign was not a straightforward process, and dealerships were overwhelmed by the time and cost constraints of digital marketing efforts.
APPROACH
In cooperation with Ford and Google, we customised the Cartelux platform to suit Ford's brand and communication requirements. In just 30-minute training sessions, local dealerships were upskilled to use the Cartelux platform and empowered to execute campaigns.
RESULTS
Ford and its dealership network achieved incredible results — including a 300% uplift in brand search. In addition, competitor search declined by 10%, and local dealerships spent 78% less time on marketing, freeing them to focus on the core business.
Download Ford's more detailed case study here